Business Listing
These businesses currently provide services and or products to our community residences and in some cases the business owners also reside in Santaluz.
If you are interested in adding your business information to the Business Resource Listing please contact Bernadette Lemieux, SCC Executive Director at (858) 759-3163 or blemieux@santaluzcommunity.com
Accountants: Sun State Accounting
Aisha Shafi
Phone: (858) 230-8166,
9245 Twin Trails Dr. #722794 San Diego, CA 92129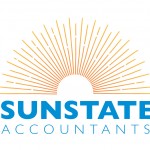 A team of highly efficient and profit savvy Bookkeeping & tax professionals helping small to midsize businesses, nonprofit organizations, and individuals meet goals.
Art / Workshops: PB Creates
Beth Mitchell
Phone: (602) 300-9746,
7977 Purple Sage
San Diego, CA 92127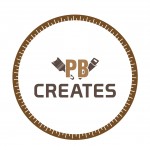 DIY (mobile) workshops creating wood signs & home decor you are proud to make and display.
Assisted Living: Casa Aldea Senior Living
Lisa Naylor
Phone: (858) 756-9600,
14740 Via Fiesta
San Diego, CA 92127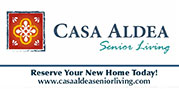 We empower you to make choices and enjoy the freedom and lifestyle you deserve. Our exceptional community offers vibrant, elegant living adjacent to Santaluz, unique activities and superb supportive care from compassionate and professional staff.
Bank: Bank of Southern California
Tony DiVita
Phone: (858) 347-4783,
11265 El Camino Real
Ste 100
San Diego, CA 92130

As your local community business bank, we are dedicated to providing you with a personalized banking experience. Our team of knowledgeable, solution-driven bankers work with you one-on-one to help you achieve your personal and professional financial goals. Visit us at www.banksocal.com
Bicycle Shop: The Bike Shop at Del Sur
Luis Ibarra
Phone: (858) 312-5666,
16460 Del Paseo S
#135
San Diego, CA 92127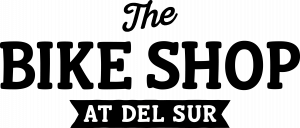 Let us be your provider of everything bicycle in Santaluz. You will love our quality products and unparalleled customer service.
Chiropractor: Hifai Chiropractic
Dr. Samila H. Hifai
Phone: (858) 360-9000,
Fax: (858) 360-9002
8705 Highland Village Place
#104
San Diego, CA 92129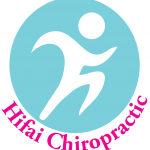 We provide Chiropractic Care, Massage Therapym Physiotherapy, Kinesio-Taping, Athletic Physicals, Customs Stretching Programs, Orthotics, Car Accident and Work Injury Cases. We accept most insurances.
Construction / Landscaping: CHPT Construction
Cecilia Zavala
Phone: 858-699-6646,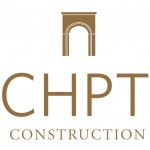 Experienced Santaluz Builder
Family Owned & Operated
Outstanding Customer Service & Quality
Design-Build / Remodels
Custom Home Builder
Kitchen & Bathroom
Pools and Landscape
Construction / Landscaping: The Lamprides Group
Michael Lamprides
Phone: (619) 334-9161,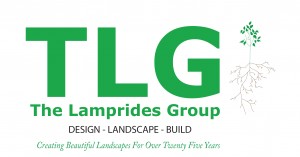 As a leading design-build contracting firm specializing in residential landscaping and home extensions, we providing clients with a wide range of contracting services to cover their needs.
Disaster Planning: Survival Mode
Allen Frischer
Phone: 760-396-6474,
Survival Mode is your local provider of disaster preparedness kits, packed with emergency supplies recommended by FEMA, Homeland Security, and Red Cross. Prepare Today!
Dog Training: Good Dog Training School
Lynne Moore
Phone: (858) 735-8318,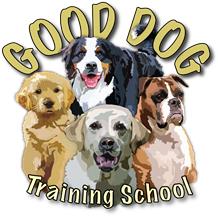 Using positive training, we train dogs by modifying the behavior of both family and dog. We reduce behaviors such as fear, separation anxiety, jumping, not accepting a leash, lunging at other dogs and people, digging, excessive barking, and resource guarding of food and toys.
Events: Partykroo c/o Lux Gatherings, L.P.
Lisa Gomez
Phone: 866-542-8373,
3830 Valley Centre Drive
Suite 705-28
San Diego, CA 92130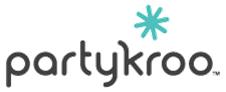 We set out to redefine the modern day hostess. We know the real gift in entertaining is to make human connection the core of every gathering. Let us help you create a stress-free and affordable event.
Interior Design: Nativa Interiors
Silvia Petrate
Phone: (858) 794-0003,
143 Cedros Ave.
Suite P
Solana Beach, CA 92075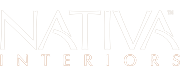 Nativa Interiors is known for its unique style of furnishings and accessories, as well as providing almost limitless customization capabilites. We have two showrooms with an 80,000 sq. ft. factory located in La Jolla and Solana Beach.
Realtors: Anderson Estates of Willis Allen Real Estate
Eileen Anderson
Phone: (858) 245-9851,
6012 Paseo Delicias
Rancho Santa Fe, CA 92067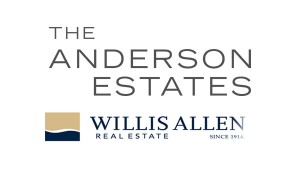 As a founding member of Santaluz, I pride myself on professionalism, honesty, integrity, and effective representation. Clients know they are in good hands with Eileen.
Realtors: Ash Roberts, Pacific Sotheby's International Realty
Ashley Roberts
Phone: (619) 559-0571,
16915 Avenida de Acacias
Rancho Santa Fe, CA 92067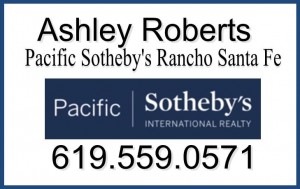 Exceed expectations in a private, confidential, heartfelt conversation with a consummate professional focused only on achieving your specific goals and bringing the fun to each and every real estate adventure.
Realtors: Boatcher + Associates, Keller Williams Realty
Kip Boatcher
Phone: (858) 866-9191,
12780 High Bluff Dr.
San Diego, CA 92130

Kip Boatcher + Associates specializes in providing exceptional Real Estate services throughout San Diego. Whether you are looking to purchase or sell, our team of professionals are ready to assist your every need.
Realtors: JULIO + LINDSAY LÓPEZ, Pacific Sotheby's International Realty
Julio Lopez
Phone: (858) 405-4057,
16236 San Dieguito Rd
Rancho Santa Fe, CA 92091

We've been providing exceptional service to buyers and sellers in the San Diego area for more than a decade. Our extensive contacts provide a global network of professionals to assist in your purchase or sale, and our knowledge of local markets ensures you receive sound advice through your transaction and beyond.
Realtors: Shepard & Lysaught Coldwell Banker Global Luxury
Kathy Lysaught, Gloria Shepard
Phone: (858) 922-9668 (Kathy), (619) 417-5564 (Gloria),
6015 Paseo Delicias Rancho Santa Fe, CA 92067

"On the move for you" describes the Lysaught and Shepard team's philosophy. Professional, personal and proactive service mean results for you!
Realtors: The Real Estate Office of Rancho Santa Fe
John Cabral
Phone: (858) 229-3001,

Call me, you'll be glad you did!
Realtors: Windermere Homes & Estates
Gretchen Pagnotta, Alan Pagnotta
Phone: (760) 715-0478,
1466 Via Bettona San Diego, CA

As a 14-year Santaluz resident and Realtor for more than 25 years, I am striving to keep Santaluz a sought after and safe community! I represent investors, buyers and sellers with personalized professional service. Let me help you!
Schools: Lifetime Montessori
Lifetime Montessori
Phone: (858) 922-5128,
14727 Camino de la Luna
San Diego, CA 92127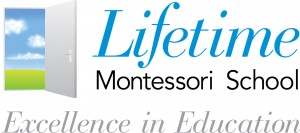 Lifetime Montessori School is one of the few AMI accredited schools in San Diego. They provide an educational program of excellence, developing children's independence, self-esteem and love of learning. Serving children ages 18 months through Kindergarten.
Security: Securitas
Securitas San Diego
Phone: (619) 641-0049,
1550 Hotel Circle North,
Suite 440
San Diego, CA 92108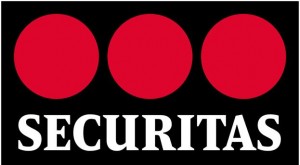 If you need one officer or a team of officers for long term or short term assignments, we can help you create the solution that best fits your security needs and budget. We provide security expertise for specialized markets as well as multiple security solutions utilizing people, technology and knowledge.
Skincare: COOLA Sunscreen
COOLA Sunscreen
Phone: (760) 940-2125,

At COOLA, we want to help you look and feel absolutely radiant. We use as many natural and organic ingredients as possible to bring you the purest, most eco-conscious products—because nothing's more beautiful than healthy skin.